February 15th is international childhood cancer day
Worldwide about 400,000 children are diagnosed with cancer a day.
In Australia 3 children are diagnosed each day and every week 3 children die from childhood cancer.
The Kids' Cancer Project are asking people across Australia to replace the classic 'G'day' greeting with 'K'day' on February 15th.
K'day is a special day to bring workplaces, schools, families and communities together. You'll have fun, reconnect and most importantly, raise awareness and funds.
Funds raised will go towards bold scientific research and better outcomes for kids with cancer, while continuing to raise awareness about the devastating impacts of kids' cancer.
Pledge your support to donate on February 15th and all donations will be DOUBLED thanks to our generous sponsors.
You can also pledge to say 'K'day' on February 15th and spark much needed conversations around childhood cancer.
Better still, donate NOW and provide much needed funds into childhood cancer research.
Who will you be saying K'day for?
big goal!
$500,000
We've raised $1,651 of our goal
Share this page:
Say K'day for kids like Baxter.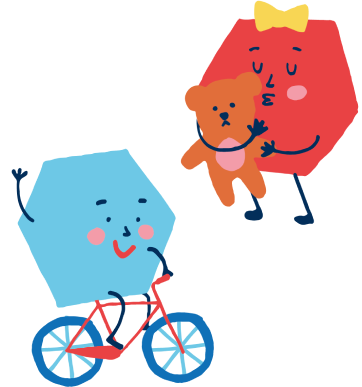 At just five weeks old, baby Baxter was diagnosed with acute myeloid leukaemia (AML). He immediately began a gruelling 12 months of treatment, including four rounds of back-to-back chemotherapy and spending his first Christmas in hospital.
Baxter's body was shutting down, at one point he even suffered heart failure. But against all the odds he grasped to life and is now in remission. However, Baxter's treatment side effects did not disappear once the chemo stopped. He suffered neural pathway damage which has delayed his developmental learning and caused a severe speech delay.
With support from his best friend and little brother, Dallas and the rest of his family, Baxter shows enormous resilience through everything life continues to throw at him. Most recently, this includes a diagnosis of autism spectrum disorder. Knowing that their son will continue to suffer ongoing developmental delays, Baxter's family are passionate supporters of The Kids' Cancer Project.
"The Kids' Cancer Project means more than an organisation with cancer in its name to me. They are working to change the pattern, the outcomes, the heartache, the devastation, through science," Emma, Baxter's mum says.
When you pledge to say K'day this February 15, you'll be ensuring that kids like Baxter can access kinder, better treatments that will let them live brighter and fuller futures.
With your support, we can say K'day to set the course for a future defined by better cancer treatments for kids.
Thank you to our supporters
Meet the people giving a brighter future to kids with cancer.
To raise funds and awareness for kids
with cancer, pledge to replace G'day with K'day, just for one day! You could even turn it into a K'day bingo competition with your workplace.
Say K'day
to workplace fun
There are so many ways that you can get your whole workplace involved. How about a decade-themed trivia? Or a bake-off? Everything that you do will go towards raising critical funds and awareness for kids with cancer.
Write a message of support to Aussie kids with cancer this K'day. Let them know that you're thinking of them and that you'll do all that you can to help them to feel better through research into new treatments and care.